MANAGEMENT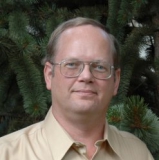 DOUGLAS PETERS
President and CEO, Director
Mr. Peters has 40 years of experience in geology and mining, including applications of remote sensing and GIS technologies. Mr. Peters has both private and public company management experience.
During Mr. Peters' undergraduate degree program, he also worked as a Laboratory Technician and Field Inspector for Engineering Mechanics, Inc. (Pittsburgh, PA). That work involved analysis of soil and fill samples for geotechnical properties and inspection of earthwork to assure quality of excavator workmanship for construction.
While working on his Mining Engineering M.Sc. degree, Mr. Peters served as a Consultant to Climax Molybdenum Co., on investigations of flow of broken rock in caving mining. During work on his Geology M.Sc. degree, Mr. Peters served as a Physical Science Technician and Geologist (chronologically) for the U.S. Geological Survey Branch of Petrophysics and Remote Sensing in Denver. This latter work involved analysis of airborne remote sensing data for uranium exploration, field mapping, sample analyses by various techniques, and computer analysis of data.
Mr. Peters worked as a Principal Investigator for the U.S. Bureau of Mines Denver Research Center for 12 years. He worked on applications of remote sensing, GIS, and geological modeling to ground control in coal mines, abandoned mined lands, and environmental assessment of mine sites.
Mr. Peters has been the Owner of Peters Geosciences for the past 23 years. This company consults on remote sensing and geographic information system (GIS) applications for the engineering, environmental, exploration, and geological communities. Services are provided in the areas of corporate management, image processing and analysis, GIS database development and documentation, field sampling and team management, and technical writing and editing. Past and current clients include Bureau of Land Management, Colorado Geological Survey, Echo Bay Mines, Energy Fuels Inc., Hanna Associates, Inc., Laramide Resources, National Aeronautics and Space Administration, Spectral International, Inc., Spokane Tribe, URS Greiner Corp., and U.S. Environmental Protection Agency.
From October 2011 to December 2012, Mr. Peters served as a Director, Vice-President for Exploration, and Interim President and CEO of Strategic Mining Corp., a junior exploration company with properties in Guinea and Vietnam. Strategic Mining Corp. was traded on the OTC Bulletin Board exchange.
In July, 2007, Mr. Peters co-founded ARNEVUT Resources Inc., and at present serves as President and Chief Executive Officer of TUVERA Exploration Inc. in charge of corporate management, property evaluations, and all company operations and exploration activities.
CERTIFICATES AND SPECIAL TRAINING
Certified Professional Geologist #8274 (AIPG)
Licensed Professional Geologist––Pennsylvania #2365
Licensed Professional Geologist––Utah #2250
Licensed Professional Geologist––Washington #396
Licensed Professional Geologist––Wyoming #367
Colorado E.I.T. #11800
40–Hr. OSHA HAZWOPR and 8–Hr. Supervisory Environmental Training
40–Hr. MSHA Mine Safety Training and Annual Refresher Training
EDUCATION
University of Pittsburgh:
B.Sc., Earth and Planetary Sciences (Geology option), 1977
Colorado School of Mines:
M.Sc., Geology (specializing in Remote Sensing), 1981
Colorado School of Mines:
M.Sc., Mining Engineering (specializing in Rock Mechanics), 1983
LANGUAGES
English (Fluent)
AFFILIATIONS
Acid Drainage Technology Initiative–Metal Mining Sector (Member)
American Institute of Professional Geologists (Certified Professional Geologist #8274)
Denver Mining Club (Member)
Denver Region Exploration Geologists Society (Member)
Society for Mining, Metallurgy, and Exploration (Registered Member #2516800)