CONSULTANTS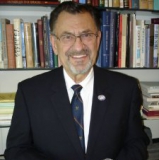 ALLAN P. JUHAS
Consultant Economic Geologist
Dr. Juhas is an economic geologist with a discovery record and extensive domestic and international experience in mineral economics, program design and supervision, project and property evaluations, generative reconnaissance through definition stage exploration, and management in all facets of the minerals exploration industry. Strong, hands-on international background in the following deposit types: porphyry copper-gold-molybdenum, epithermal gold-silver, copper-nickel-platinum, and volcanogenic base and precious metal sulphides. Has served as an officer and director in various start-ups, and junior and major mining companies. Principal current activity is as a "Qualified Person" and "Competent Person" for junior exploration companies reporting to Canadian and UK jurisdictions. Juhas is still active in the field and enjoys geological mapping and the training and mentoring of client exploration personnel.
Dr. Juhas received the following degrees: B.Sc. Honours, 1962, University of Manitoba and Ph.D. Economic Geology, 1973, University of Manitoba (Origin of stratabound nickel sulphide deposits, Canada). His extensive experience includes being a mine geologist and research geologist with INCO (1962-63); senior geologist, manager of massive sulfide exploration, and chief geologist with Texasgulf Inc. (1967-1983); vice-president and director of a Texasgulf exploration subsidiary (1973-83); and as an officer and director of various start-up and junior mining companies (AVF Minerals Ltd. (1983-1986), Mercator Minerals Ltd. (1986-1989), NovaGold Resources Inc. (1988-1991). Service for the past 20 years has primarily been as a consultant to numerous junior, intermediate and major mining and exploration companies, involved in the generation, evaluation, financing and marketing of exploration projects. Numerous reports have been written for mining and service companies, individuals, stock exchanges and accounting firms. Principal clients include: Afghan Minerals Inc., Alto Gold Inc., Antilles Resources, ARNEVUT Resources Inc., Capira Dorada S.A., C3 Resources Inc., Cambior Inc., Cominco Ltd., Compania Minera San Simon S.A., Condor Pacific Inc., Data Technology Services Inc., Electrum Ltd., Etruscan Resources Ltd., Erin Ventures Inc., FMC (Meridian), Sons of Gwalia, GoldBelt Resources, Greenstone Resources, Harrison Western Mining, Newmont Gold, NovaGold Resources, Penoles Mining Company, Pikes Peak Energy Inc., Placer Dome Inc., Price Waterhouse Inc., Quincunx Resources Ltd. (QGX), UR-Energy Ltd., Tri Star Resources PLC, Tri-Valley Corp., Sillenger Exploration Inc., Western States Minerals, and WGM Ltd.
Dr. Juhas had an important role in the following discoveries: Gibraltar, porphyry copper-molybdenum, British Columbia; Iron Dyke, VMS type copper-gold, Oregon; Red Ledge, VMS type polymetallic, Idaho; Madre de Dios, placer gold, Peru; Summit, epithermal silver-gold, New Mexico; Kharmagti porphyry copper-molybdenum-gold, Mongolia; Metates, porphyry gold-silver, Mexico; and Kennedy, porphyry molybdenum, Nevada
Dr. Juhas is a Qualified Person for NI 43-101 purposes as a CPG with the American Institute of Professional Geologists and is a member of Canadian Institute of Mining and Metallurgy, Denver Region Exploration Geologists Society (DREGS), Society of Economic Geologists (SEG), and Society for Mining, Metallurgy, and Exploration (SME).