ADVISORY BOARD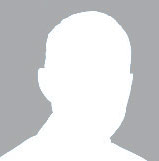 JAMES R. YEAGER
Technical Advisor
Mr. Yeager is a mineral exploration geologist with over 35 years experience working in various sectors of the mining industry.. He has managed exploration and development projects in the United States, Mexico, Venezuela, Chile, Bolivia, and Australia.
Mr. Yeager received his BSc in Geology from the University of Wyoming and an MBA from the University of New Mexico in International Business. Mr. Yeager is an equity owner in three business including Skyline Assayers and Laboratories in Tucson, Arizona, 1776 Properties in Tucson, Arizona, and La Mancha Holdings, Inc. Skyline Assayers and Laboratories is the largest U. S. based analytical laboratory providing analytical services to the mining companies in the U.S. 1776 properties is a risk capital company providing financing for oil and gas exploration in Texas and property holdings in Arizona. La Mancha Holdings, Inc is a uranium exploration company with properties in southwest Colorado. Most recently as a consulting geologist, Mr. Yeager has worked has worked for Triumph Gold, Vista Gold and the World Bank. For Triumph Gold he was responsible for the exploration and development of the Guarche Gold project in Venezuela; with Vista Gold he was responsible for the development drilling project for the Maverick Spring property in central Nevada. For the World Bank, Mr. Yeager served as a consultant to the Ministry of Mines in Afghanistan.
Mr. Yeager is a member of a number of organizations including Prospector and Developers Association of Canada, Northwest Mining Association, and the Afghan-American Chamber of Commerce.